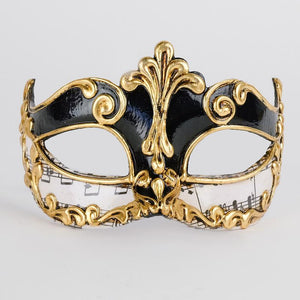 Sinfonia Black & White
A classic of Carnivale in Venice, this mask combines sheet music with black and gold for a sophisticated look. Tie ribbon holds it in place. This is a great unisex mask. Made of papier mache.
Our Venetian masks are handmade in Venice, Italy by a family that has been making these masks for a century.