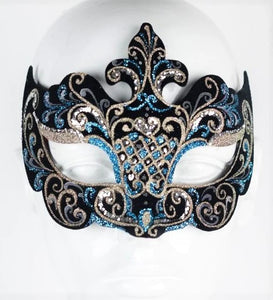 SKY BLUE COLOMBINE GIGLIO VELVETEEN FANTASY
An elegant Venetian mask perfect for any formal or black-tie masquerade.
The mask is made from resin and decorated in black velveteen and complementing black glitter designs. The mask is very light weight and comfortable to wear.
The mask's dimensions are approximately 6" wide, 4.75" high and 3.5" deep.